Revealing Unbelievable Truth About Stamp You Probably Don't Know!
If you are wondering what are some of the fun facts about rubber stamps, read below to get to know these interesting facts! We often use rubber in our lives for various reasons. Some people use it for office use, business, hobbies and also arts. The best thing about a rubber stamp is that it is widely used in a broad range of age! 
Here are the 6 interesting truths about stamp that will make your day:
1) The first rubber stamp was spotted in 1886
The inventor of the first rubber stamp in 1886 known by L.F Witherell discovered making rubber stamps by fixing rubber markings and letters to the end of a bedpost. He did it with the intention of marking wooden pumps that identification was made together. Other than L.F Witherell, James Orton Woodruff also claimed that the stamps and items that he used for image printing remain, while some parts of the rubber were ruined by ink.
2) Native Americans was the first user
The earliest use of rubber stamps have been discovered by Native Americans. They used it to mark patterns on their body for tatooing at a later stage. Before rubber stamps were mass manufactured for use, rubber stamps have a primitive version of its usage. For instance, they were used and made by hand in various different countries and India is one of the countries included.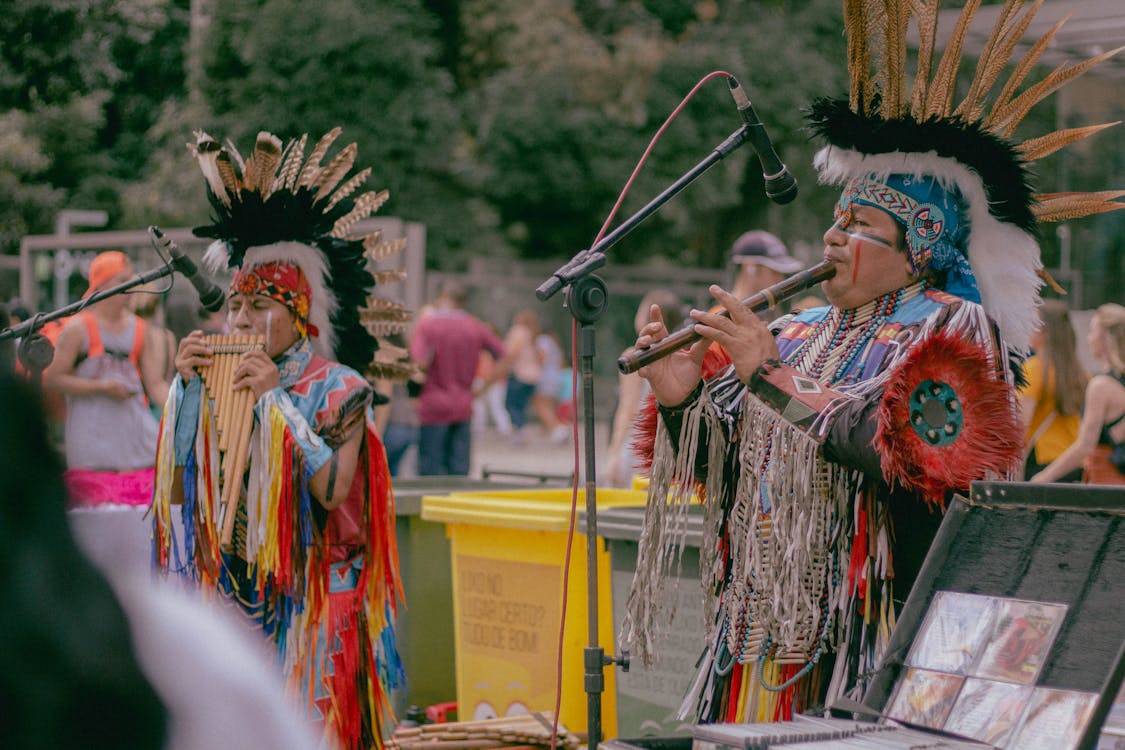 Two men wearing Native American traditional clothes during performance
Ironically, in India, primitive stamps are created with mud to mold shapes. Then, the molded shapes are then coated with coloring using other ingredients. This is to ensure that it can be stamped on different materials.
3) Closely related to dentistry field
The history can be said to have been closely connected with the dentistry field. The invention was created in the field of dentistry which assists with rubber usage in dentistry mould bases. It turned out that the small vulcanisers that have been popularly used by dentists are actually ideal to mass produce rubber stamps.
4) Unmounted amount of rubber stamps makers
The material used in producing rubber stamps is hard to understand, same goes to the process. The materials rubber stamp maker actually comprises separate raw elements like latex rubber, mounting blocks of their choice (mostly acrylic or wood), adhesive backing for sticking and labels.
5) Manufacturing differences
Rubber stamp manufacturers are not the ones that are tasked with producing the elements required in creating rubber stamps directly from their raw source. In fact, the raw materials are created by others which are known as specialty manufacturers. Its purpose is to make further assembly and use.
6) Environment-friendly product
Rubber stamps contribute to very little waste even when it comes to the manufacturing process. The manufacturers are well-trained in arranging and lay out the rubber sheets in a proper way which helps to minimize the amount of scrap material they will get.
Illustration of Eco-friendly element
Wait...
There's one more thing that you need to know about rubber stamps...
RAYA PROMOTION IS STILL ON SALE!
If you haven't started shopping for Raya yet, feel free to visit these two websites and ask your friends to 'accompany' you shopping! The more, the MERRIER!
Raya Stamps: https://aestamp.com.my/collections/promotions/products/raya-stamp-set
Raya Stickers: https://aestamp.com.my/collections/promotions/products/ready-made-raya-stickers
SELAMAT HARI RAYA MAAF ZAHIR BATIN!
Leave a comment